All Images © 1999, 2001, 2002, 2003 - Bill Straus • Warning: Our images are marked with both visible and invisible watermarks.
Smarty Jones became the first undefeated horse since Seattle Slew to win the roses in the 2004 Kentucky Derby.
Funny Cide stuns 148,000 fans by roaring down the stretch to win the 2003 Kentucky Derby.
War Emblem posted the first wire-to-wire win since Winning Colors in 1988. (2002)
Monarchos upset favorite Point Given and won with 10-1 odds. (2001)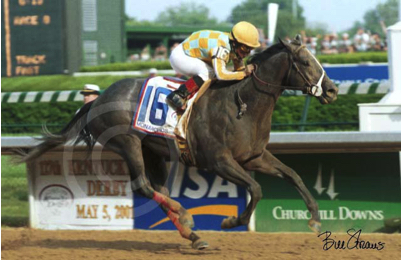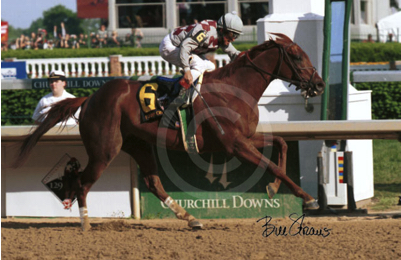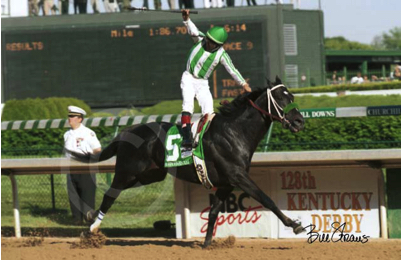 Click Images to Purchase.