All Images © 1999, 2001, 2002, 2003 - Bill Straus • Warning: Our images are marked with both visible and invisible watermarks.
Fusaichi Pegasus brought Geisha girls to the winner's circle. (2000)
Charismatic won by a neck, much closer than jockey Chris Antley thought. (1999)
Real Quiet gave a second Kentucky Derby win to jockey Kent Desormeaux. (1998)
Trainer Bob Baffert had his first Derby win with Silver Charm. (1997)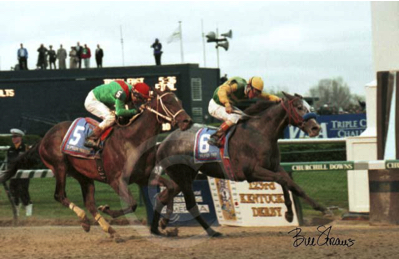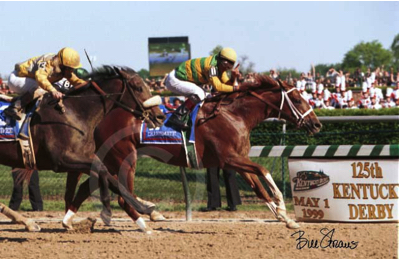 Click Images to Purchase.