All Images © 1999, 2001, 2002, 2003 - Bill Straus • Warning: Our images are marked with both visible and invisible watermarks.
Swale. The first Derby win for famed Claiborne Farm. (1984)
Gato Del Sol wins in the sun for Stone Farm. (1982)
Genuine Risk was only the second filly to win the Kentucky Derby. (1980)
Affirmed begins his conquest of the Triple Crown. (1978)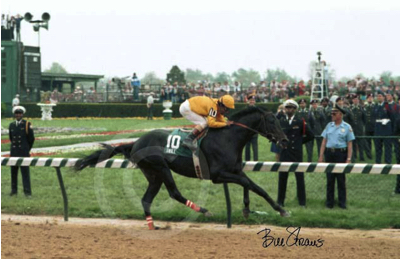 Click Images to Purchase.