All Images © 1999, 2001, 2002, 2003 - Bill Straus • Warning: Our images are marked with both visible and invisible watermarks.
Grindstone won by mere inches. (1996)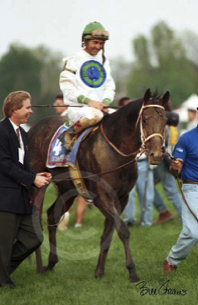 Another win for Gary Stevens as Thunder Gulch flies to the wire. (1995)
Nick Zito and Chris McCarron teamed with Go For Gin to win the Kentucky Derby. (1994)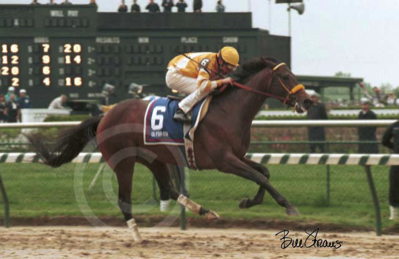 Sea Hero brought owner Paul Mellon his only Derby win. (1993)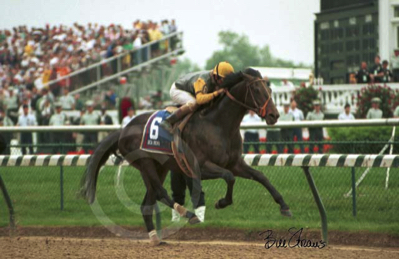 Click Images to Purchase.