All Images © 1999, 2001, 2002, 2003 - Bill Straus • Warning: Our images are marked with both visible and invisible watermarks.
Winning Colors was the third filly to ever capture the roses, giving Wayne Lukas his first Derby trophy. (1988)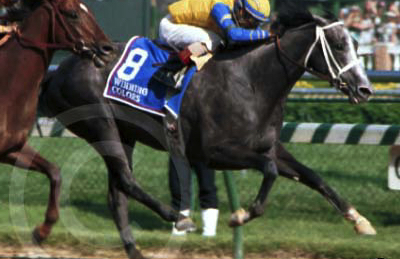 Alysheba thundered home ahead of Bet Twice. (1987)
Ferdinand gave Bill Shoemaker his last Derby win. (1986)
Spend A Buck led all the way in this Kentucky Derby. (1985)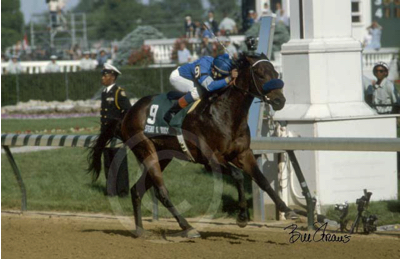 Click Images to Purchase.