All Images © 1999, 2001, 2002, 2003 - Bill Straus • Warning: Our images are marked with both visible and invisible watermarks.
One of Calumet Farm's world-famous barns.
Calumet Farm's Devil's red and blue adorn this barn.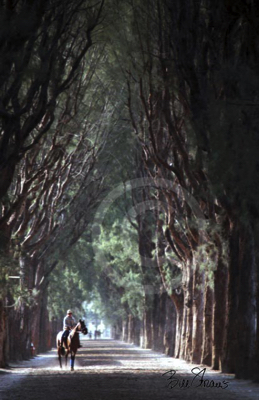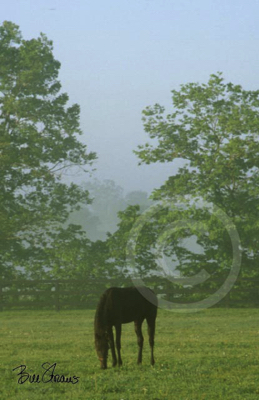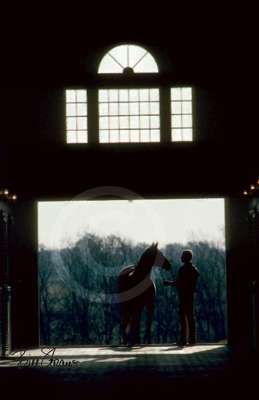 "Morning Walk" The tree- covered lane between the barns and track at Hialeah Race Track
A little fog early in the morning
Bold Bikini takes a last look for the day
Click Images to Purchase.